Learning is not attained by chance, it must be sought for with ardor and diligence

Abigail Adams
---
*** Insight Series will continue starting March 2021 ***
---
Life and in turn art, is a continuous process of learning, unlearning and relearning. To sit back thinking that we have achieved is one kind of arrogance that will hold us back. To avoid falling into its trap, Tandavam launches a monthly series: INSIGHT SERIES. These are little opportunities to continuously refine your art form and all factors surrounding it through monthly workshops and/or lessons over zoom calls.
Insights provided by artists/experts/subject matter experts will provide us with new and sometimes refreshing ways to look at our craft. A collaborative effort which we think will be valued as what it is.
---
December 2020:
Fitness For Dancers With Nitya Narasimhan
Nitya Narasimhan is a Bharatanatyam dancer and Artistic Director of the Prayukti Academy for Indian Arts, California. She is a student of Guru Rukmini Vijayakumar, Bangalore and is a senior dancer in the Raadha Kalpa Dance Company. She began her Bharatanatyam training at the age of 4 and spent her formative years learning under Guru Suma Mani, Chennai. Nitya holds a diploma in movement and pedagogy from Attakkalari Centre for Movement Arts and Media and is currently pursuing an Art of Teaching program in Iyengar Yoga. She worked as the Programming Director for the Lshva Art Space and the Raadha Kalpa Dance Company gaining experience in working with eminent artists and curating various art events and festivals. Nitya is currently based in the Bay Area, California. She creates ensemble work through the Prayukti Creative and also works with many reputed Bay Area dance companies. She frequently tours across the US teaching workshops, presenting ensemble productions as well as solo works.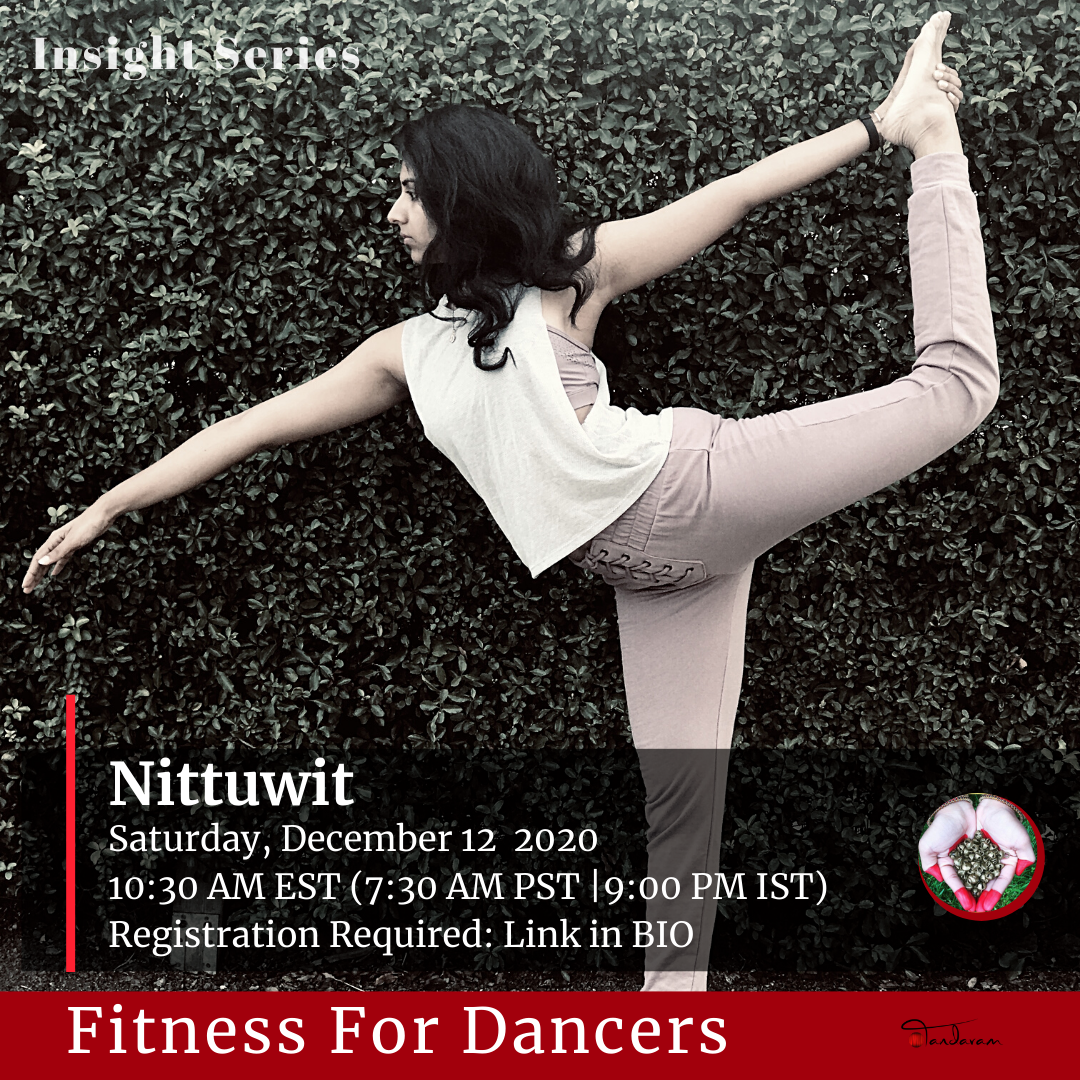 ---
---
November 2020: Nuance in Abhinaya with Kuhokee Das
Kuhokee Kumari Das, disciple of Smt. Guru Gargi Chattopadhyay, has trained in Bharatanatyam and Kuchipudi since the age of six. After completing her Bharatanatyam Arangetram and Kuchipudi Rangapravesham in 2011, Kuhokee has collaborated and worked with many talented artists across the globe, such as Kalyan Sen Barat and Padma Bhushan Manna Dey. She has performed in prestigious platforms such as the United Nations General Assembly, Lincoln Center, Ellis Island Medals of Honor, amongst other renowned venues. Apart from dance, Kuhokee is completing her Master's degree in Biology at Queens College, where she also teaches as an Adjunct Lecturer for Anatomy & Physiology. She is also a clinical researcher at New York Presbyterian-Queens, exploring better treatment options and helping to create a more compassionate approach to treating those who are terminally ill.
---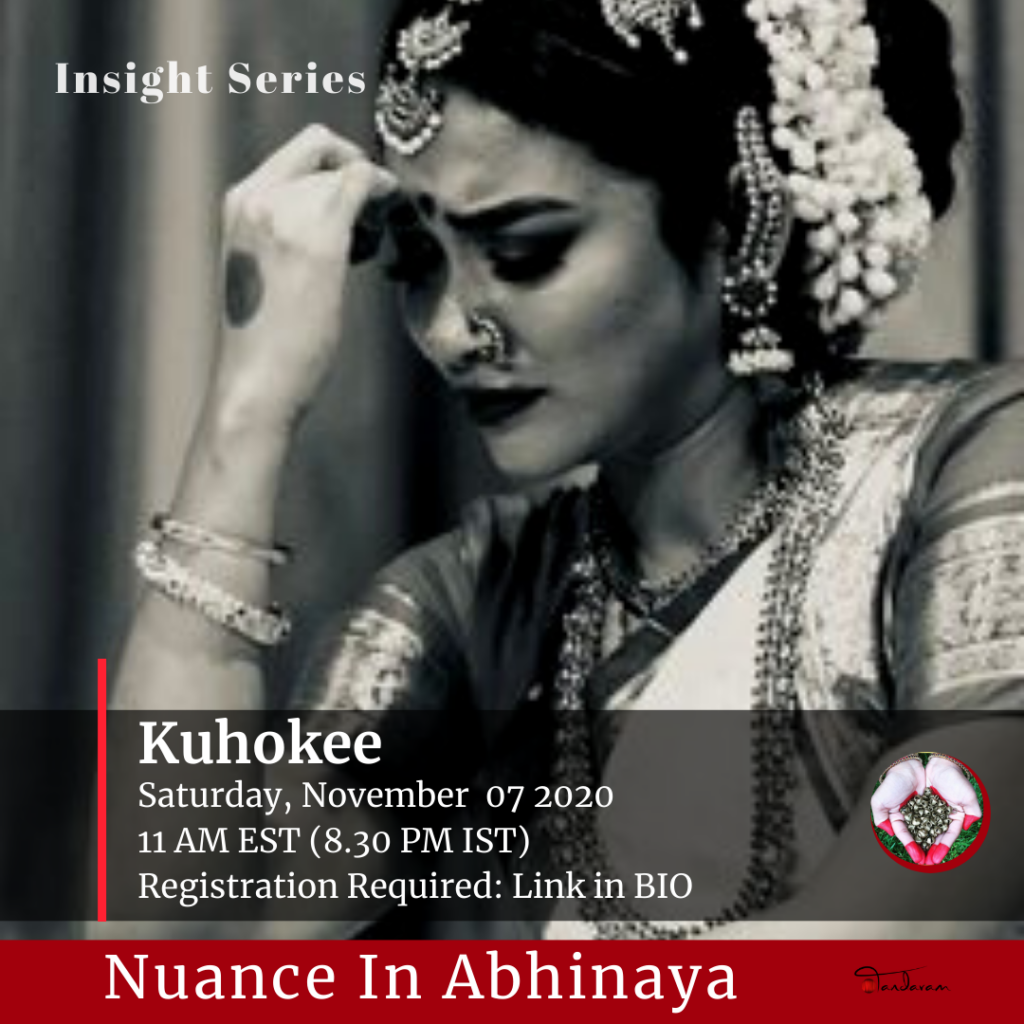 ---
---
Have an idea and want to share it with the world? Let's build and learn something together.
---